Protect Your Home with a Durable, High-Quality Roof from Vision Construction and Remodeling
Transforming Homes and Businesses with Exceptional Roofing Solutions from an Expert Roofing Contractor in Brodheadsville and East Stroudsburg, PA
Vision Construction & Remodeling is your premier roofing contractor located in Brodheadsville, PA and serving East Stroudsburg, PA and the surrounding areas. As a top-tier roofing company, we take immense pride in providing unparalleled roofing installation and services. Our team of skilled roofers possesses a wealth of experience in residential roofing projects, offering tailor-made solutions that stand as a testament to our commitment to quality craftsmanship and customer satisfaction.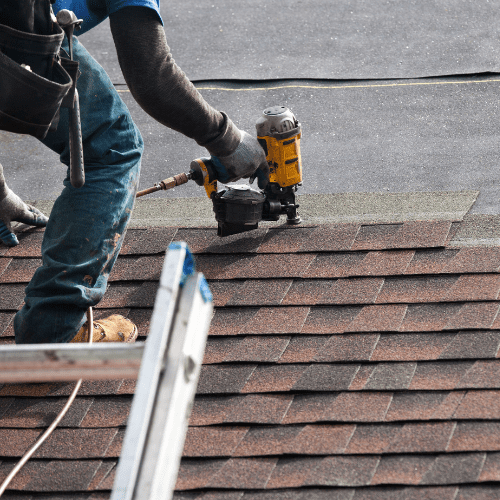 At Vision Construction & Remodeling, we understand that a sturdy, well-maintained roof is essential for your property's aesthetics and structural integrity. Whether you're a homeowner looking to enhance your residence's curb appeal or a business owner needing reliable roofing solutions, our experts have you covered. Our roofing services encompass many options, including roofing installation, repairs, and maintenance. We specialize in creating roofing solutions for homes and businesses, ensuring that your property remains protected from the elements while exuding a refined charm that adds value to your investment. From concept to completion, our roofing company is dedicated to delivering excellence, and our track record of successful projects speaks volumes about our commitment to being the go-to roofing contractor in the region. Contact us today to embark on a journey toward a more secure and visually captivating property.
"Vision Construction and Remodeling did an amazing job on our roof. The crew was professional, efficient, and left the job site clean and tidy. We couldn't be happier with the final result and would definitely recommend them to others."
"We were so impressed with the workmanship and attention to detail that Vision Construction and Remodeling put into our roof. The new roof has already made a huge difference in the comfort and energy efficiency of our home. Highly recommend!"
Eco-Friendly Construction
We care about the environment and strive to provide eco-friendly solutions for our customers' construction requirements.
The Newest Technology Repairs
With the latest technology equipment and trained professionals to work with us, you will have your dreams built into reality in no time.
High-Quality Construction Management
Vision Construction and Remodeling, LLC prides itself on providing clients with the highest quality construction solution.
Vision Construction and Remodeling, LLC is committed to working on your project from start to finish. We will be there for you every step of the way to ensure that your project is done on time and within your budget. You can confidently entrust your house or building project to our devoted team of architects, administrators, and construction employees. We have an amazing team and a reputation for quality, honesty, and reliability. Our goal is to ensure your happiness and help you build your dream home with as little hassle as possible.